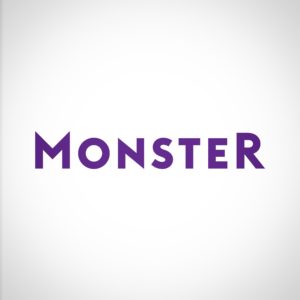 About the company
Monster pioneered the digital recruitment industry by introducing the first ever online job board. Over time, Monster has continued to be recognized for its job search matching technology that joins job seekers with job opportunities. On our job board, you will find countless job postings and job ads from top employers in Canada. Create a new profile or take the time to ensure your MyMonster career / job profile is current, upload your resume so employers can find YOU; and visit our career advice section for in-depth information on how you can best embark on your job search and map out your career path.
Monster is a global online employment solution for people seeking jobs and the employers who need great people. We've been doing this for more than 20 years, and have expanded from our roots as a "job board" to a global provider of a full array of job seeking, career management, recruitment and talent management products and services.
At the heart of our success and our future is innovation: We are changing the way people think about work, and we're helping them actively improve their lives and their workforce performance with new technology, tools and practices
We've designed an integrated approach that focuses our more innovative technology and expertise into powerful, easy to use solutions. Why? To help you find not only the best quality candidates, but more of them. To streamline the process so you can save time and money. And to help you make smarter decisions to improve your return on investment.
Basically, we want to give you the ability to hire like no one else can.
Services and Offers
The offer for applicants offers the opportunity to search for vacancies, to upload a CV and to be informed by e-mail about vacancies. There is also much information around the topic of working life.
For employers, there are various paid services and offers, such as the posting of job advertisements (starting from 595 Canadian Dollars) and the use of the CV database (strarting from 595 Canadian Dollars).
Detailed media data on Monster provide additional insight into the company and the labor market in Canada.
Headquarter
Montreal, Canada
Staff
100 to 499 employees
Founding year
1997
Contact
Monster Worldwide Canada Inc.
276 Saint-Jacques Street West
10th Floor
Montreal, QC H2Y 1N3
Canada
Tel: +1 51 43 50 07 07
Fax: +1 51 43 50 07 27
E-mail: info@monster.ca
Website: https://www.monster.ca