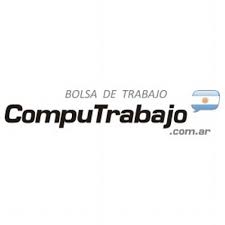 About the company
This article is machine-translated. Read the original Spanish version at CompuTrabajo Argentina.
Leader in Latin America
Computrabajo.com is the leading employment website in Latin America. It is the most visited job exchange in Colombia, Peru, Argentina, Uruguay, Guatemala, Ecuador and El Salvador, and the second in Honduras, Venezuela, Nicaragua, Cuba and Costa Rica.
It is also present in Mexico, Chile, Panama, the Dominican Republic, Bolivia, Paraguay and Puerto Rico.
More than 81 million visits per month
Currently, the Computrabajo.com network has 785 million page views every month and more than 81 million visits per month.
Founded in 1999
Computrabajo.com was created 17 years ago in Edinburgh, Scotland, where it has had its headquarters for many years. The website offers companies advanced tools for the management of selection processes and provides professionals with access to new job opportunities. .
How does CompuTrabajo work?
CompuTrabajo acts as a connector between people and companies. Through the site, companies look for candidates for their jobs, and people apply for offers by sending their CV. To have access to the offers that are published in CompuTrabajo you only need to register and enter your CV through the form that we put at your disposal.
Does CompuTrabajo interfere with the selection process?
CompuTrabajo is an employment exchange where companies publish their job offers and people interested in applying to these vacancies send their CVs directly to companies. CompuTrabajo does not interfere at any time in the process of selecting candidates.
Services and Offers
For candidates, CompuTrabajo offers the possibility to search for vacancies, upload a curriculum vitae (CV) and receive vacancies by e-mail. There is also a lot of information on the subject of working life.
For employers, there are several services and offers paid, such as the publication of job offers (starting from 1,230 Argentinian Pesos).
The CompuTrabajo blog provides an additional perspective into the company and the labor market in Argentina.
Headquarter
Edinburgh, United Kingdom
Staff
1 to 100 employees
Founding year
1999
Contact
DGNET LTD. registered in Scotland n°189977
10 York Place
Edinburgh EH1 3EP
United Kingdom
Tel: +44 87 04 20 52 34
Fax: +44 87 04 20 52 35
E-mail: computrabajo.com.ar
Website: https://www.computrabajo.com.ar/