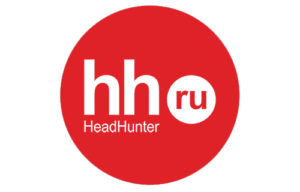 About the company
Work is a big part of life for almost every one of us. But nothing lasts forever: it happens that one day you have to change your place of work and plunge headlong into the search for vacancies – you want to find a good alternative to the current post.
However, often with the change of work we are thinking not only about changing the company, but also about changing professional activities. And it is in these moments that the question arises: "How to find a good job now. And most importantly, what kind of work should this be? "
To solve such problems easily and quickly, it's enough just to go to hh.ru!
On our website you can always find out the latest news on the labor market, as well as study a fresh survey of salaries, through which it is easy to assess which posts should be targeted. If you have already decided which vacancies you are interested in, you just need to create a resume and start looking for a dream job!
It is most convenient to search for a job using our job catalog: just a couple of times by clicking the mouse, you will get a list of topical and quality proposals for the region you choose. But this is not the only way to find work. On our site you can create an attractive resume, and the vacancies will start to flock to you! And by combining both of these methods, you will be able to get the fastest, and most importantly, effective way to find work!
Services and Offers
The offer for applicants offers the opportunity to search for vacancies, to upload a CV and to be informed by e-mail about vacancies. There is also much information around the topic of working life.
For employers, there are various paid services and offers, such as the posting of job advertisements (starting from 2100 Russian Rubles) and the use of the CV database (strarting from 5800 Russian Rubles).
For detailed information on the company and the Russian labor market, visit the Support Forum.
Headquarter
Monscow, Russia
Staff
100 to 499 employees
Founding year
2000
Contact
Headhunter OOO
Street Godovikova, 9
Suite 10
Moscow, 129085
Russia
Tel: +7 49 59 74 64 27
E-mail: info@hh.ru
Website: https://hh.ru/