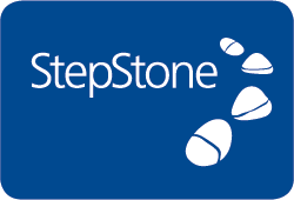 About the company
This article is machine-translated. Read the original German version at StepStone Deutschland GmbH.
As one of the largest German digital companies with almost 2,900 employees worldwide, we work every day to bring job seekers and companies together to find the perfect match.
Become part of our unique success story and shape an entire industry. One thing our employees have in common is their desire to win and further expand StepStone's leading role. We support them by providing the necessary innovative environment and creating space for personal development.
Whether barista or gym, fruit or breakfast service – we value a feel-good atmosphere. You can look forward to top-quality workplaces at our headquarters in the Düsseldorf Media Harbor or at our locations in Berlin, Kiel, Münster and Munich.
Services and Offers
The offer for applicants offers the opportunity to search for vacancies, upload a CV and get informed by email about vacancies. There is also much information around the topic of working life.
For employers there are several paid services and offers, such as placing job adverts (starting from 920 Euro) and using the CV database (starting from 795 euros).
StepStone's detailed media feeds provide additional insight into the company and the German labor market.
Headquarter
Dusseldorf, North Rhine-Westphalia, Germany
Staff
about 2900 employees
Founding year
1996
Contact
StepStone Germany GmbH
Völklinger Straße 1
40219 Dusseldorf
Germany
Tel: +49 21 19 34 930
Fax: +49 21 19 34 93 59 00
E-mail: info@stepstone.de
Website: https://www.stepstone.de