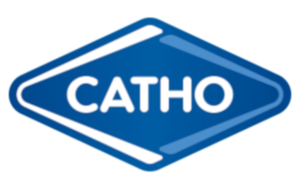 About the company
This article is machine-translated. Read the original German version at the Catho Website.
Pioneering in its segment, Catho is a technology company that acts as an online classified of resumes and vacancies with diverse tools and recruitment solutions that help our clients in the career and in the job market.
More than being an online job classified, we know that it plays an important role in society. We have more than 7 million registered resumes, with 4 thousand new resumes per day. We have the largest base of PcD candidates with validated country reports and these professionals can sign up to Catho totally free of charge. People come to us with the hope of getting a job, and we work to help these people do it professionally, companies to be more productive, and Brazil to thrive. This is our mission. And to fulfill this mission with excellence, we have the "Our Way" to do things here. There are six attributes that guide the behavior of our employees and form the "Our Way".
Always seek to achieve the results oriented to the success of the business and acting ethically.
It identifies and proposes improvements, stimulating debate, new ideas and generating creative responses.
It makes a difference for the customer, prioritizing their needs and placing them at the center of decisions.
It creates a collaborative environment, valuing people and their development, respecting diversity and achieving results through teamwork.
It works with quality and achieves goals quickly, lower costs or better results, going beyond expectations.
It understands business and market dynamics and is capable of analyzing, deciding and acting in line with the company's strategic objectives.
In addition to the attributes that guide the behavior of our employees, here too we cherish respect for diversity and support the inclusion of women in the area of ​​technology, so our transgender workers can adopt their social names in emails and badges and we are, constantly seeking to increase the number of women in our area of ​​technology.
Services and Offers
The offer for applicants offers the opportunity to search for vacancies, to upload a CV and to be informed by e-mail about vacancies. There is also much information around the topic of working life.
For employers, there are various paid services and offers, such as the posting of job advertisements and the use of the CV database. Unfortunately there is no clear statement about fees before creating an account!
The help section of the Catho website provides additional insight into the company and the Brazilian job market.
Headquarter
Barueri, São Paulo, Brazil
Staff
about 750 employees
Founding year
2006
Contact
Alameda Tocantins, 125
1º e 2º andar
Alphaville Empresarial
Barueri, SP 06455-020
Brazil
Tel: +55 11 41 34 35 35
E-mail: info@catho.com.br
Website: https://www.catho.com.br/